Do you want to work for a small, local and independent agency but for charities and good businesses across the UK?
Do you want to be part of a supportive and friendly team, working flexible hours, attending your child's sports day and NEVER working on your birthday?
Do you want to work for a company that cares about people and the planet, not just profit?
JG Creative is a graphic design and branding agency which changes lives through good communication.
We create effective brands, impactful designs and clear messaging which we apply to everything from websites and social media to mailings and signage.
We are passionate about our work for charities including Citizens Advice, The Soil Association, Missio, Pandas Foundation, Disability Positive and The National Council for Women.

Are you an organised and detail-oriented marketing project manager?
Do you thrive in a busy environment managing deadlines and suppliers to exceed your clients' expectations?
Can you communicate clearly to ensure everyone knows what's going on and what they need to do?
Are you warm and friendly and work best as part of a passionate team?
If so, then we need you!
The headlines:
Full time, permanent (open to shorter hours)
Flexible working with 3 days minimum in our Nantwich office
Salary £25,000 – £30,000 depending on experience
The details:
We are looking for a self-motivated and experienced marketing project manager to join our team.
We expect you to have a passion for brilliant branding and design with an in-depth understanding of how effective communication can help our incredible charity clients achieve their goals.
We're currently a team of four and this is a new role for a growing agency. We now need one person to streamline our project management function to make more efficient use of everyone's time.
We work on multiple projects at once and you'll be the point of contact for our clients, the JG team and our wider team of consultants and suppliers. Experience of doing this type of role is a must!
As projects come in, you'll work with the team to deliver them to the timeline agreed. We expect you to bring your tried and trusted ways of working and are happy to invest in systems and processes which will make us more efficient for our clients.
We are a design and branding agency so projects can include market research, renaming, rebranding, copywriting, design of a wide variety of items, production of signage, merchandise and printed materials, website development and social media management. You might not have managed all of these, but you will need to have experience of at least two thirds, and we can teach you about the rest!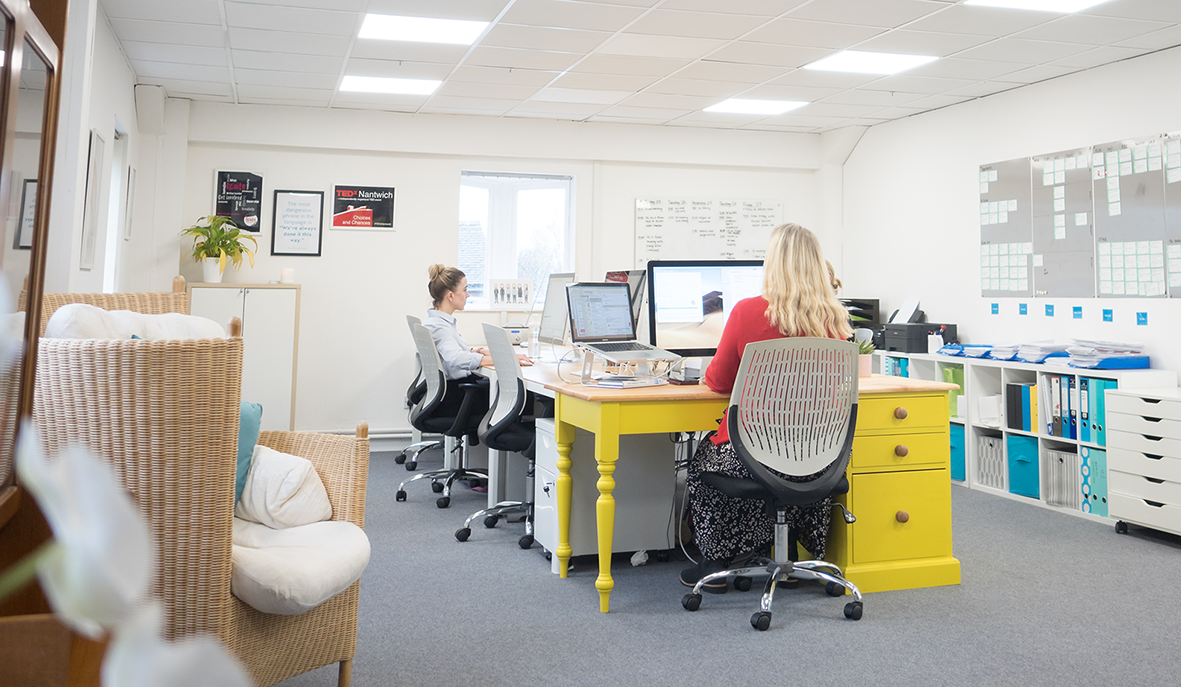 Our clients are often marketing professionals themselves and rely on us to bring our skills and experience to the projects we work on together. We challenge them, when necessary, to ensure that the project stays on track and achieves the objectives set. You'll be able to show us that you can be a confident, critical friend when necessary.
You'll be working closely with Jo the Owner and Managing Director and Nicki, our Creative Lead. We're all very self-motivated but rely on mutual support to get the job done!
We're a member of Cheshire for Good, the FSB, South Cheshire Chamber and Charity Champions. We also run a free Charity Marketing Peer group once a month. We are usually hosting young people on work experience in the office, we give talks to students about how to get a job as a designer and Wednesdays we drink fancy coffees! We're a small team and we all muck in. If this isn't something you're happy to do, then this role isn't for you!
Marketing Project Manager responsibilities:
Establishing a process to effectively managing multiple brand and design projects at one time.
Communicating clearly with the design team, external consultants, copywriters, web developers, printers and other suppliers to create and deliver the required assets.
Keeping clients up to date with the progress of their projects and ensuring feedback is delivered effectively.
Ensuring any amends to the project that evolve over time are tracked.
Managing project budgets and ensuring that all staff and suppliers adheres to agreed budget allocations.
Maintaining an up-to-date understanding of our clients, their causes and/or services and their audiences in order to give effective advice.
Developing and maintaining strong working relationships with the JG team,  clients and external suppliers.
Marketing Project Manager Requirements
You must be able to:
Demonstrate project management and multi-tasking skills, including analysing, evaluating and organising workflows and managing accordingly.
Have experience of using your effective decision-making skills alongside strong planning and organisational abilities.
Responsibility for managing budgets up to £150,000.
Provide evidence that you can brief a designer or web developer and you understand their workflow to ensure deadlines are clearly communicated and managed.
Leading the execution of design and branding projects and campaigns from start to finish, leveraging internal support and driving collaboration to manage the clients on a daily basis; to include robust client reporting.
A proven marketing background and working with multiple clients is essential.
Experience of working in a flexible environment where priorities and needs change is key; strong problem-solving and decision-making skills and a focus on being solutions driven is a must.
You'll need excellent written and verbal communication skills.
Confident in the use of Office suite, email and project-management software.
An eye for detail is also essential along with the ability to work well as part of a team.
Must be able to travel if and when required.
It would be great if you could also:
Demonstrate understanding of print processes and specs to manage external suppliers of printing, branded merchandise, signage and vehicle wrapping.
Demonstrate previous agency experience and/or working in the charity or not for profit sector.
Have familiarity with using a Mac (we are designers after all)
Understanding of the Adobe suite (Acrobat, Photoshop, Illustrator, XD and InDesign) would be a benefit.
Job type: Full time, permanent (open to shorter hours and flexible working).
Location: Minimum of three days a week in our office in Nantwich, Cheshire with the other days working from home.
Salary: £25,000 to £30,000 dependent on experience.
Benefits:
20 days annual leave plus a day off for your birthday (no-one should have to work on their birthday!)
Regular appraisals and personal development opportunities
Private healthcare (applicable 6 months after probation)
Genuine flexible working opportunities
How to apply: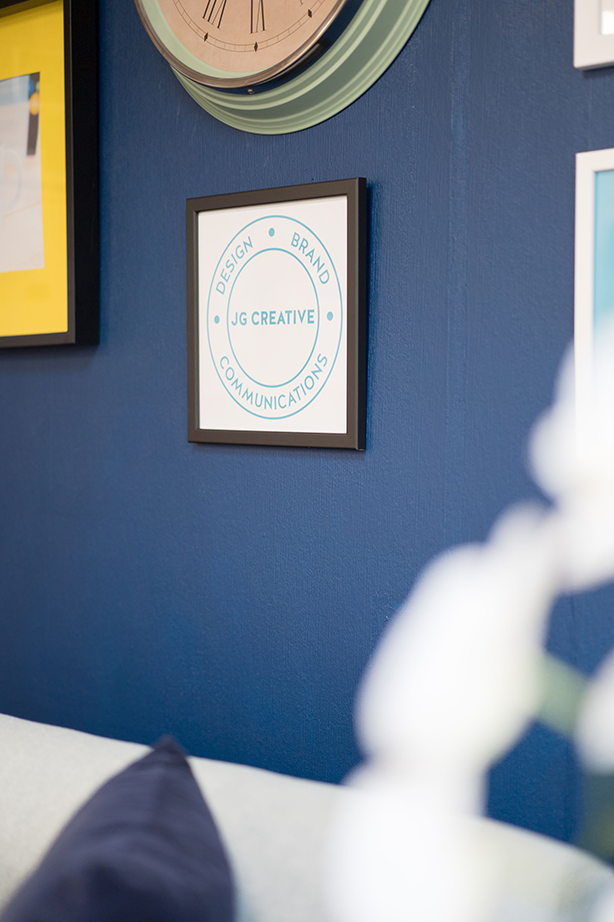 Send us an email and tell us something about yourself, the more authentic the better, no cut and paste cover letters please!
Send an email to careers@jg-creative.co.uk including:
Full name
Phone number
Why you'd like to come and work for JG Creative
How you meet the requirements for this post
Any questions you have for us
Attach your CV
No agencies please
Applications will be open until 26 November.
We'll aim to do interviews (zoom or in person) between 29 November and 3 December.
We'd really like you to start early in the New Year.