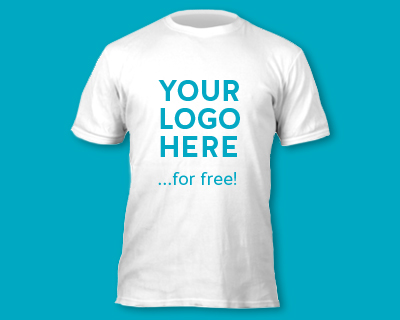 Want an awesome t-shirt to sell to raise money for your charity – for free?
We're always looking for new tools and opportunities to help you promote your cause and which offer good value for money. We recently discovered tboom who promise 'T-Shirt fundraising for everyone'. The premise is that you design your own t-shirt and can sell it through their site. It doesn't cost you anything to set up and you get sent money from the sale of each t-shirt. Too good to be true? We want to find out!
We're offering to design an awesome T-shirt and set up a tboom account for you all for free. You can then share the link and sell your t-shirt to raise funds and awareness for your charity. We just ask that you let us know how it works for you and if you'd be happy to recommend it to other charities.
If you're a charity or CIC and want to be considered, please email jo@jg-creative.co.uk before the end of February 2016 and we'll let you know if you're the lucky winner in early March. The winner will be drawn out of a hat (or other suitable receptacle) and you'll have full control over what your design looks like. We'll take a brief as usual and send you options to consider. When it's uploaded and ready to buy we'll purchase a couple for you so we can test out the process and see how quickly they arrive!
Look out for the winning design in our March newsletter.
If you want ideas on how to promote your organisation in a cost-effective way call us on 01270 626624.