"We've worked on a number of design projects with JG Creative in 2022 with the rebrand of our organisation and development of a new website being the main projects. We have been impressed with the time and effort JG Creative have invested to help us meet our goals. They have listened; been friendly, flexible and patient; produced lots of good ideas and always worked collaboratively with us. Most importantly, the end result has had brilliant feedback from service users, staff and stakeholders. We're very thankful for their support and partnership".
---
Jill Rogers, NCW Trustee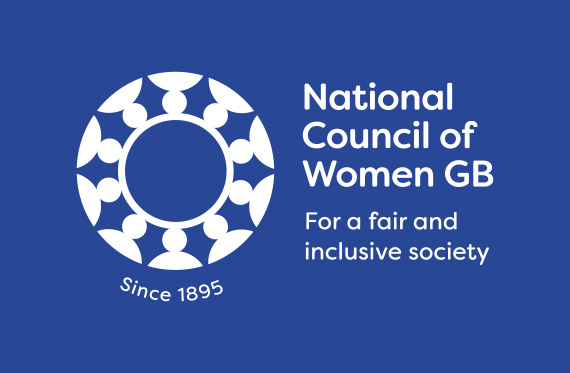 The prospect of a rebrand for our 125 year old organisation was challenging! Members were used to the existing image of their organisation and the new brand had to incorporate the best of the old while moving us forward.
When we started to work with JG Creative we quickly realised that not only were we in safe, professional and experienced hands but that the team at JG Creative understood our needs and cared about the issues we stood for.
They guided us through the process of revisiting our vision and values so that we had a clear idea of how the new brand needed to reflect our future path. Together we interpreted our vision to be fit for the next 125 years. The logo has been redesigned to keep the overall feel of the old logo but to be a very clear step into our new look. Our website has been completely rethought, redesigned and rewritten to be the 'go to' place for information about NCWGB and to keep members and others up to date with what we're doing.
JG Creative were both proactive and supportive in this process. Their can-do approach has been invaluable and gave us confidence as we worked through the various stages of the rebrand. We have been delighted with the outcome of all the hard work which has been well received by our members. JG Creative have been a pleasure and inspiration to work with and we know we will continue to work closely together.
---
Carole Howes, Founder and Director, Chatty Therapy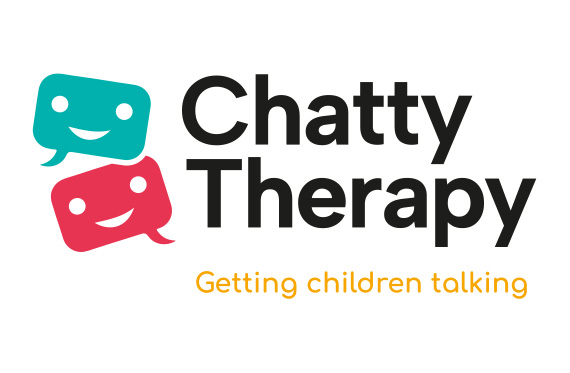 JG Creative have been behind the Chatty Therapy brand for over 5 years. They have recently completed a brand refresh and helped us to promote and market our new products and services to help children get talking.  We always love working with everyone at JG Creative as they immediately get what we are after and work their magic to come up with beautiful designs.
---
Jo Byrne, Chief Executive of Talk ED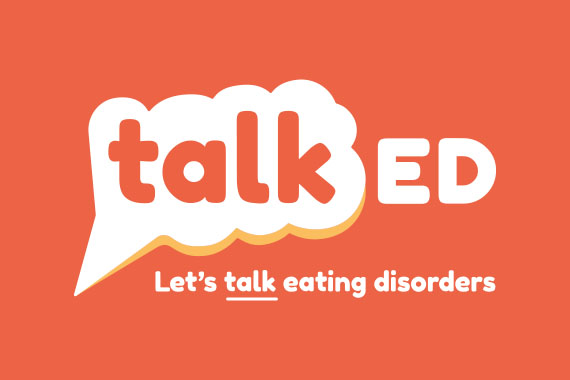 Having worked with JG Creative previously on a charity rebrand, I was delighted to have the opportunity to work with the team again in my new role. We commissioned JG Creative to help us develop a new name, visual identity, and website which we launched this month to overwhelmingly positive feedback. Once again, the team really listened to what was needed to reach our community, and what we wanted to convey as a charity. The result is a striking new brand with a much clearer message, and a well-designed, user-friendly website that is relevant for today and futureproofed for tomorrow.
---
Romy Hobson, Marketing Manager of LACE Partners Ltd


We recently had the pleasure of designing and building our new website using JG Creative and Rare Earth Digital. We were able to move from a hard-coded clunky website to something much slicker and easy to use within months. The team are lovely to work with and creative in their solutions.
---
Catherine Cook, CEO of The Peter Pan Centre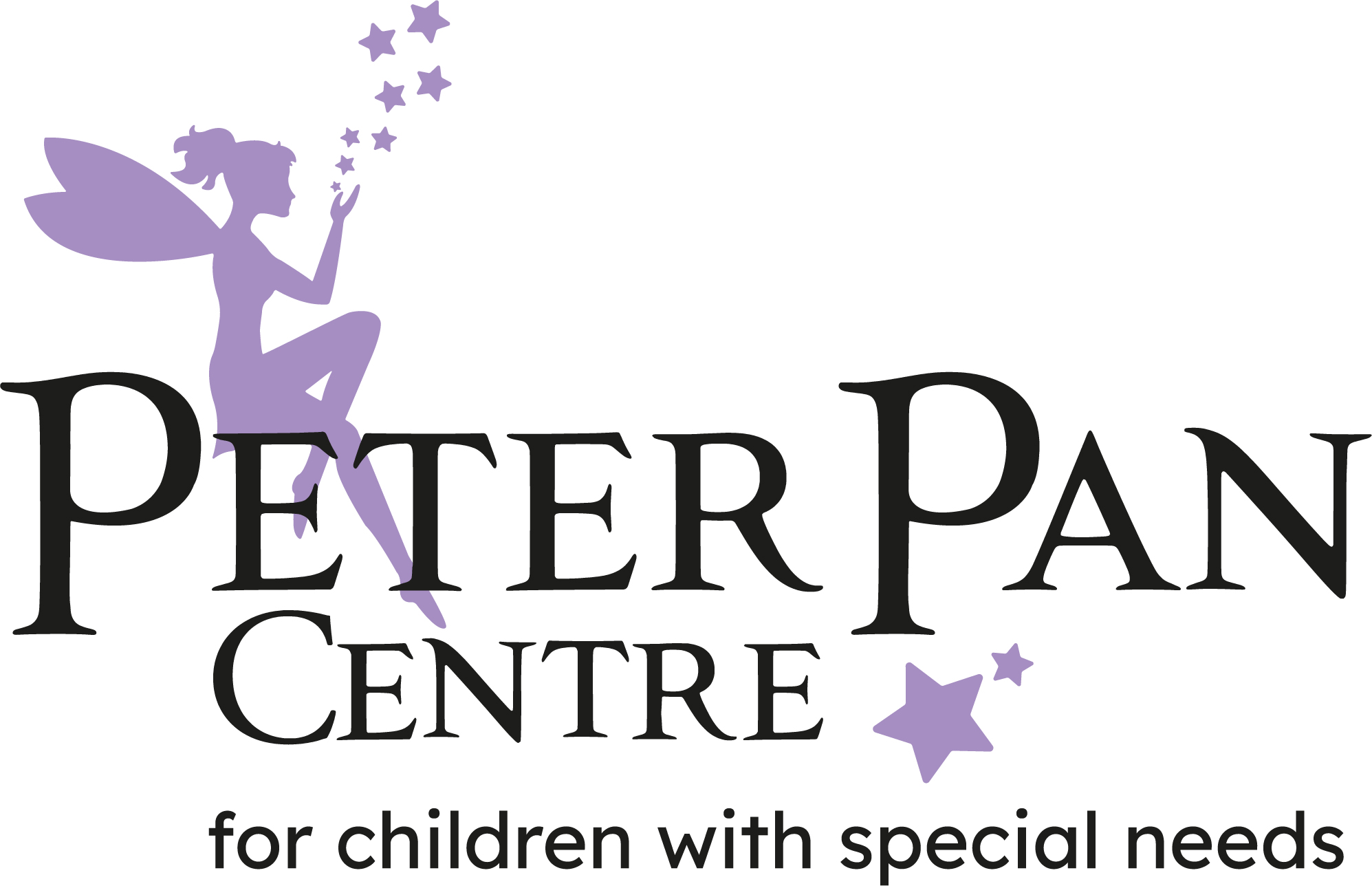 Having worked with JG Creative previously at the Wingate Centre, it was a no-brainer for me to approach them when I needed some help to refresh our brand when I took on a new role at the Peter Pan Centre.  Jo and the team are a dream to work with and the quality of their work is second to none. They completely understand the sector and, in particular,  the challenges us small charities face. They think of the things I wouldn't have known to consider. They hold your hand and take you step by step through the whole creative process. They can turn their hand to anything, whether that's logo design, the look and feel of the brand, design and creation of promotional materials or even helping to produce a social media toolkit. Once again, I am delighted to be working with them and wouldn't hesitate to heartily recommend them to other charities who could benefit from their expertise and professionalism.
---
Adam Knight, Theatre Director of Crewe Lyceum Theatre and member of Crewe Town Board


JG Creative's professional and engaging team have delivered an exciting, attractive and fully accessible website, bringing to life the visual identity of the newly developed town brand, incorporating feedback and contributions from multiple stakeholders, including the accountable body.
 
A project of this complexity would have been challenging to deliver in normal circumstances. Through the lens of a global pandemic, the positive focus of JG's collaborative, creative and can-do approach has delivered a first class website aligned to showcase the collective ambitions of our town.
---
Annie Belasco, Pandas Foundation UK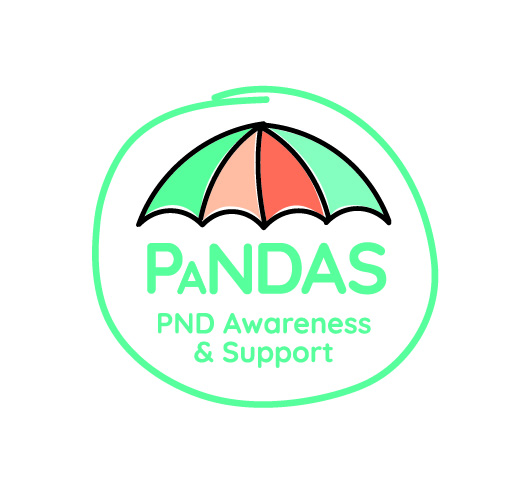 Working with Jo and her amazing team, we learned and evolved our charity so much more than we ever thought we could. They are professional and make any major decision fun with no use of complicated jargon. We re branded during the height of a pandemic and it could not have gone smoother thanks to Jo and her amazing team. All individual experts in their own fields and a dream to work with.
---
Jen Ormond, Employment Law Solutions
JG Creative are amazing. From brand guidelines to logos to corporate Christmas cards – the team are a dream and they really "get" what you are trying to portray as a business or charity.
I wouldn't hesitate to recommend them.
---
Cate Walter, Rhino Safety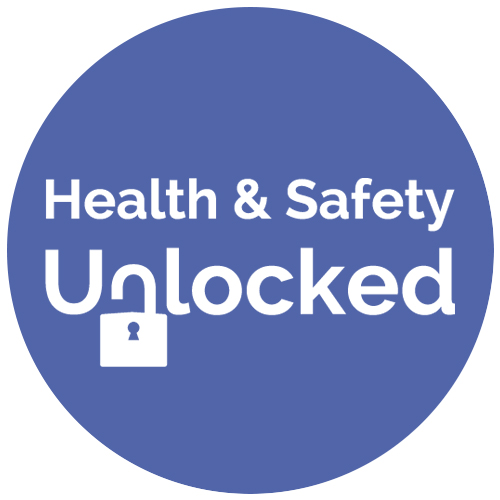 I've worked with JG Creative on a number of projects for my businesses over the past few years. I'm probably not the easiest client; I don't consider myself to be creative but I usually have an idea in my head of what I'm trying to achieve!  Jo somehow manages to extricate that idea and turn it into my vision in a painless way! Her attention to detail and persistence in getting it right for her clients is invaluable. She also consistently demonstrates her integrity and commitment to working ethically and responsibly.
---
Sara Hunt, Chief Executive, Alex TLC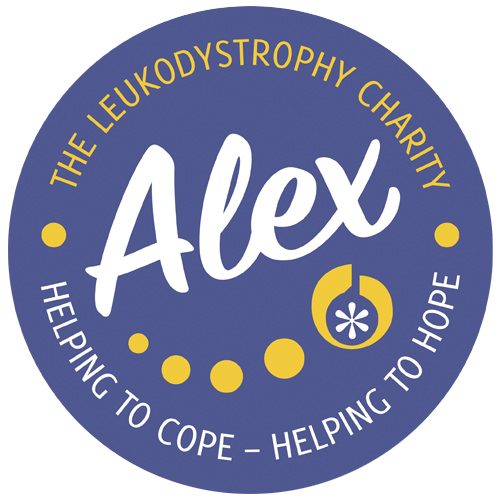 Working with the staff at JG Creative has been such a positive experience. Processes have been logical, innovative and transparent promoting trust and confidence during a difficult transition. Recommend their services wholeheartedly.
---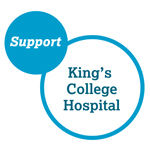 Claire Wills, King College Hospital
I've worked with Jo from JG Creative for nearly 10 years now. When I moved over to this fundraising team and we were looking to rebrand I thought of JG creative as being the best place to go.
We launched our new identity at a public meeting at the Hospital and took along our new badges. The staff thought that they were lovely and started wearing them straight away. Plenty of supporters have been getting in touch too, to find out how they can get hold of their own badge and make a donation. We're really pleased with how colourful and engaging the logos are and that they say what we want people to do, which is to support the hospitals.
---
Lucy Ratcliffe, Managing Director, Signmaster Systems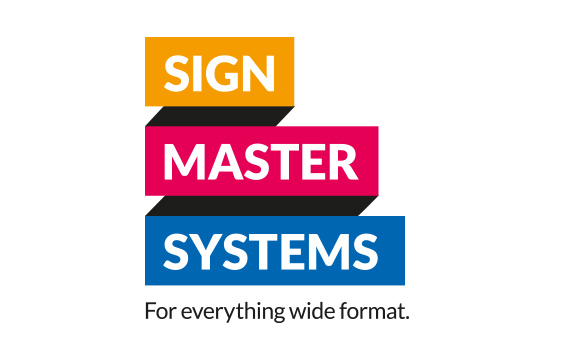 I have been working with JG Creative for years now and when I had an opportunity to purchase a new business one of the first things I was desperate to do was a re-brand……simply because the current brand was so dated and I knew JG Creative would come up with something that I would be proud of. The new business I brought was based in fantastic premises, huge white walls which we screaming to have graphics splashed all over them and having worked with JG Creative on a similar project for a customer of ours a few years back, I had no hesitation in getting them involved to make the open space more engaging for both customers and staff members.
I just love the creativity of JG, the ideas they come up with regularly blow my mind and I laugh at how brilliant they are! I couldn't get anywhere close to imagining the things they do and myself and Samantha my business partner were like kids at Christmas wondering what they had created! We now not only have a logo that we are incredibly proud of but a premises that is top notch, the pictures speak for themselves! JG will always be the agency I go to, I trust them so much and have come to rely on them heavily for all things creative.
---
Joanne Taylor, Chief Executive, Metabolic Support UK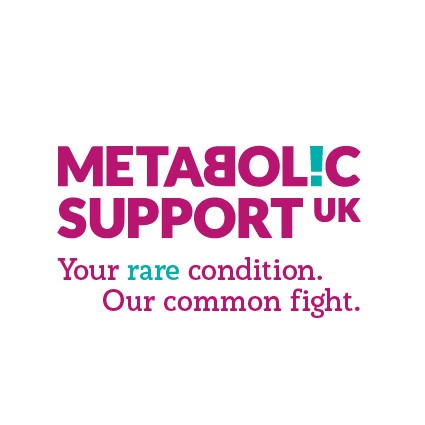 We first started working with JG Creative in 2016, when we were in the very early stages of considering a re-brand.  As specialists in design for charities, with a portfolio that matched our needs, JG Creative have been valued partners in the process from the outset, and really took the time to get to know our work, our community and our hopes for the future as an umbrella patient organisation for Inherited Metabolic Disorders.  Using all of the results and key findings from our independent consultation (which they also fed into) JG Creative proposed a selection of carefully crafted options for our new name, strap-line and logo, followed by a brand identity which met all of our strategic objectives, bringing the charity up-to-date whilst providing a sensitive nod to our heritage.  JG Creative are a pleasure to work with, and are very much a part of our team as we continue to work closely together on all of our design and production of materials.
---
James Price, Chief Executive, Everything Genetic
New branding, business cards, logos, strap lines, web content, pens, mugs, banner stands and lots of time and patience! I've probably missed something out but Jo and her team have done themselves proud. My website and marketing materials have been transformed.
I have companies asking me where my branding and support materials came from as they are so impressed! I've never had so many views and 'likes' on an LinkedIn post as when I put the new logo on for all to see!
Rapid, professional, logical and clear. Many thanks Jo and team!
---
Debbie Jackson, External Projects Manager, South Cheshire College and West Cheshire College
The only thing I regret about asking JG Creative to create a powerful brand to launch our workforce training project is not doing it sooner! Jo and her team are a delight to do business with. Not only is Jo very professional in all that she delivers; but her clever and smart take on branding our project has brought a value-added dimension we wouldn't have had without her creativity and ideas.
Jo and her team have gone over and above to deliver a superb service demonstrating both expertise and efficiency to support the event management of the project launch and excellent marketing communications planning to complement the project deliverables.
I highly recommend JG Creative to anyone looking to take their business to the next level and it has been a pleasure to work with such a professional team of individuals.
---
Gareth Williams, CEO of Construction Linx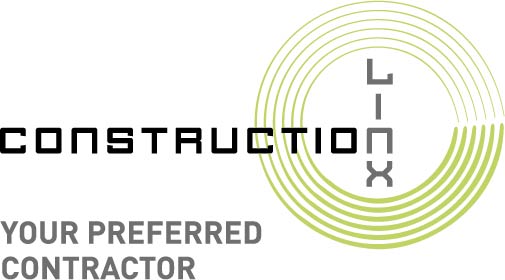 The work the JG Creative have recently produced has gone some way to contributing to our £700k increase in turnover in 2016.
The teams patience, knowledge and experience has made the task of our re-brand that much easier. When you take into account all of the leaflets, brochures, postcards, company wide business cards, website and of course the biscuit tin design Jo and Nicki have made it truly pain free! From initial designs through to amends they have worked with speed whilst delivering an exemplary service.
The simple clean lines and bright bold colours of the work they have produced looks exceptional to the eye and looks outstanding on paper.
It is with sincerity and conviction that I strongly recommend JG Creative to anyone that asks (and even those that don't) knowing that the money I have spent will only prove to be an investment.
---
Joanne Willcocks, Gardens By Design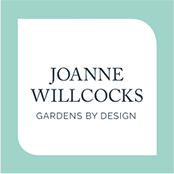 It's been an absolute pleasure working with JG Creative over the past few months and I can't recommend them highly enough.
Right from the start, Jo and Nicki took time to understand my business and what I was trying to achieve. Their professional and personal approach has meant the whole process from design concept to website implementation has been a seamless, timely and enjoyable one……..and I have a gorgeous new website and business flyer to prove it!
---
I have never used a graphic design agency in the past, so I didn't know what to expect when I met with JG Creative to create my new brand.  From the start, I felt that all of my Christmases had come at once.  Jo listened intently to me talk about my vision and shared in my passion to build a strong identity for my company.
Her team talked me through a number of ideas and created a short list of brands for me to consider.  Any one of these could easily have been the final product and I would have still been incredibly happy.
On completion, I had an immediate emotional response to the final brand that had been created … and that cannot be captured in a testimonial. The final product, the level of support, the passion and investment in this piece of work from JG creative was beyond all of my expectations.
They say that you get what you pay for. Don't tell JG Creative, but I got an awful lot more than that.