Jo Byrne, Chief Executive of Talk ED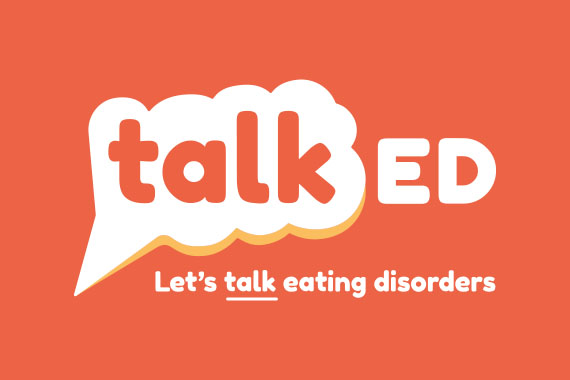 Having worked with JG Creative previously on a charity rebrand, I was delighted to have the opportunity to work with the team again in my new role. We commissioned JG Creative to help us develop a new name, visual identity, and website which we launched this month to overwhelmingly positive feedback. Once again, the team really listened to what was needed to reach our community, and what we wanted to convey as a charity. The result is a striking new brand with a much clearer message, and a well-designed, user-friendly website that is relevant for today and futureproofed for tomorrow.
---
Romy Hobson, Marketing Manager of LACE Partners Ltd


We recently had the pleasure of designing and building our new website using JG Creative and Rare Earth Digital. We were able to move from a hard-coded clunky website to something much slicker and easy to use within months. The team are lovely to work with and creative in their solutions.
---
Catherine Cook, CEO of The Peter Pan Centre
Having worked with JG Creative previously at the Wingate Centre, it was a no-brainer for me to approach them when I needed some help to refresh our brand when I took on a new role at the Peter Pan Centre.  Jo and the team are a dream to work with and the quality of their work is second to none. They completely understand the sector and, in particular,  the challenges us small charities face. They think of the things I wouldn't have known to consider. They hold your hand and take you step by step through the whole creative process. They can turn their hand to anything, whether that's logo design, the look and feel of the brand, design and creation of promotional materials or even helping to produce a social media toolkit. Once again, I am delighted to be working with them and wouldn't hesitate to heartily recommend them to other charities who could benefit from their expertise and professionalism.
---
Adam Knight, Theatre Director of Crewe Lyceum Theatre and member of Crewe Town Board


JG Creative's professional and engaging team have delivered an exciting, attractive and fully accessible website, bringing to life the visual identity of the newly developed town brand, incorporating feedback and contributions from multiple stakeholders, including the accountable body.
 
A project of this complexity would have been challenging to deliver in normal circumstances. Through the lens of a global pandemic, the positive focus of JG's collaborative, creative and can-do approach has delivered a first class website aligned to showcase the collective ambitions of our town.
---
Annie Belasco, Pandas Foundation UK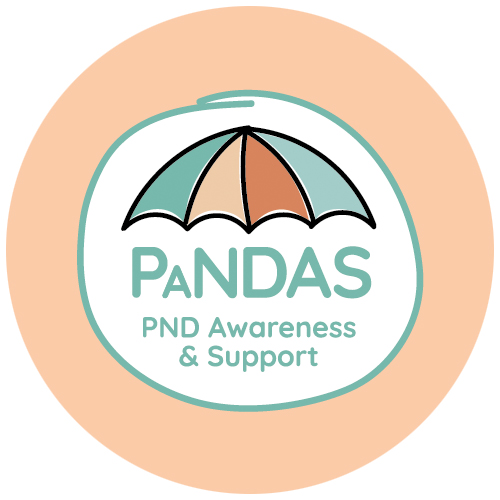 Working with Jo and her amazing team, we learned and evolved our charity so much more than we ever thought we could. They are professional and make any major decision fun with no use of complicated jargon. We re branded during the height of a pandemic and it could not have gone smoother thanks to Jo and her amazing team. All individual experts in their own fields and a dream to work with.
---
Jen Ormond, Employment Law Solutions
JG Creative are amazing. From brand guidelines to logos to corporate Christmas cards – the team are a dream and they really "get" what you are trying to portray as a business or charity.
I wouldn't hesitate to recommend them.
---
Cate Walter, Rhino Safety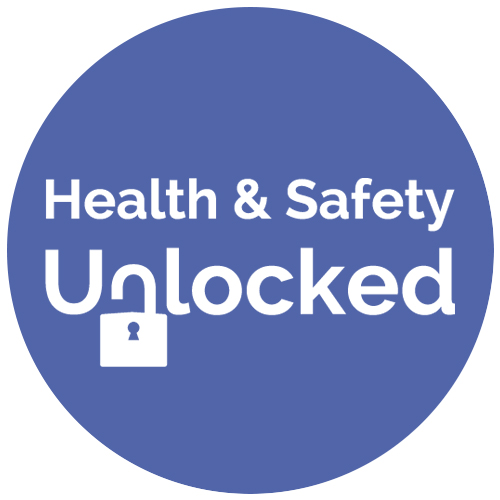 I've worked with JG Creative on a number of projects for my businesses over the past few years. I'm probably not the easiest client; I don't consider myself to be creative but I usually have an idea in my head of what I'm trying to achieve!  Jo somehow manages to extricate that idea and turn it into my vision in a painless way! Her attention to detail and persistence in getting it right for her clients is invaluable. She also consistently demonstrates her integrity and commitment to working ethically and responsibly.
---
Ian Murray, Choose Your Future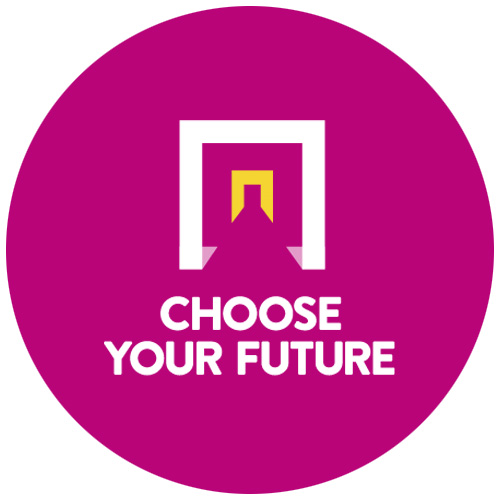 We are just delighted and it is all so motivational. Having the ideas is one thing, but the sheer quality of what JG Creative produced is very impressive indeed.
---
Ruth Chalmers, Middlewich Canal Centre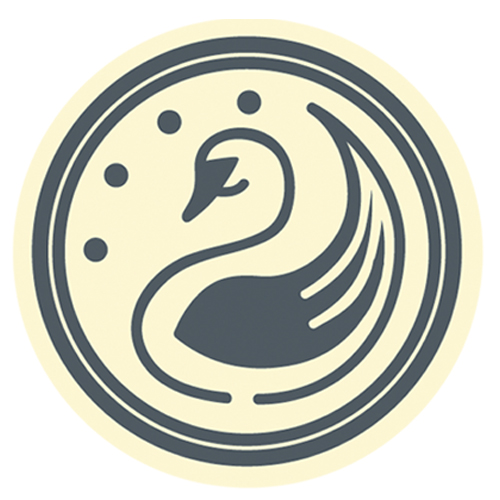 I would just like to thank you and your team for the fabulous work you have done on our rebrand. From beginning to end you were efficient, listened carefully and worked with us to produce some excellent results that we are really proud of and are helping move our companies forward.
---
Working with the staff at JG Creative has been such a positive experience. Processes have been logical, innovative and transparent promoting trust and confidence during a difficult transition. Recommend their services wholeheartedly.
---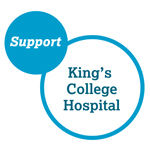 Claire Wills, King College Hospital
I've worked with Jo from JG Creative for nearly 10 years now. When I moved over to this fundraising team and we were looking to rebrand I thought of JG creative as being the best place to go.
We launched our new identity at a public meeting at Guy's and St Thomas' Hospital and took along our new badges. The staff thought that they were lovely and started wearing them straight away. Plenty of supporters have been getting in touch too, to find out how they can get hold of their own badge and make a donation. We're really pleased with how colourful and engaging the logos are and that they say what we want people to do, which is to support the hospitals.
---
Lucy Ratcliffe, Signmaster Systems

I have been working with JG Creative for years now and when I had an opportunity to purchase a new business one of the first things I was desperate to do was a re-brand……simply because the current brand was so dated and
I knew JG Creative would come up with something that I would be proud of. The new business I brought was based in fantastic premises, huge white walls which we screaming to have graphics splashed all over them and having worked with JG Creative on a similar project for a customer of ours a few years back, I had no hesitation in getting them involved to make the open space more engaging for both customers and staff members. 
I just love the creativity of JG, the ideas they come up with regularly blow my mind and I laugh at how brilliant they are! I couldn't get anywhere close to imagining the things they do and myself and Samantha my business partner were like kids at Christmas wondering what they had created! We now not only have a logo that we are incredibly proud of but a premises that is top notch, the pictures speak for themselves! JG will always be the agency I go to, I trust them so much and have come to rely on them heavily for all things creative.
---
Joanne Taylor, Metabolic Support UK
We first started working with JG Creative in 2016, when we were in the very early stages of considering a re-brand.  As specialists in design for charities, with a portfolio that matched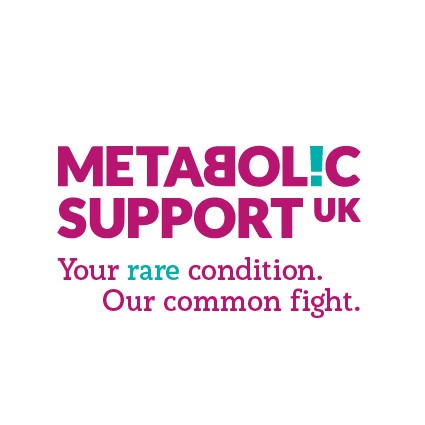 our needs, JG Creative have been valued partners in the process from the outset, and really took the time to get to know our work, our community and our hopes for the future as an umbrella patient organisation for Inherited Metabolic Disorders.  Using all of the results and key findings from our independent consultation (which they also fed into) JG Creative proposed a selection of carefully crafted options for our new name, strap-line and logo, followed by a brand identity which met all of our strategic objectives, bringing the charity up-to-date whilst providing a sensitive nod to our heritage.  JG Creative are a pleasure to work with, and are very much a part of our team as we continue to work closely together on all of our design and production of materials.
---
James Price, Everything Genetic
New branding, business cards, logos, strap lines, web content, pens, mugs, banner stands and lots of time and patience! I've probably missed something out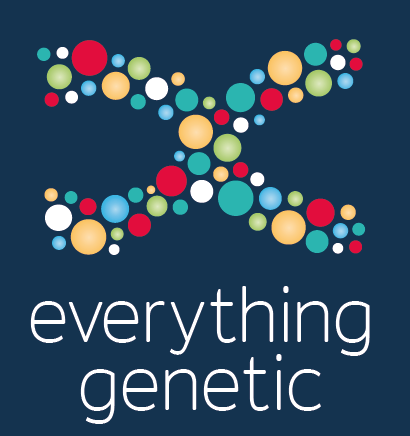 but Jo and her team have done themselves proud. My website and marketing materials have been transformed.
I have companies asking me where my branding and support materials came from as they are so impressed! I've never had so many views and 'likes' on an LinkedIn post as when I put the new logo on for all to see!
Rapid, professional, logical and clear. Many thanks Jo and team!
---
Carole Howes, Chatty Therapy
I finally plucked up courage to have a "go" at making some changes to my Chatty Therapy website and found using
the visual editor was fantastic. It made making the changes a doddle and has given me the confidence that I now have a website that can grow and change with my business. Thank you for giving me this independence. Obviously I will still come back to you "design" peeps to help me keep it looking lovely but you have given me the freedom to do what I need to do as and when I need to do it.
Well done everyone, especially Nicki, for giving me just what I needed…
---
Lynn Tammadge, Transformational Massage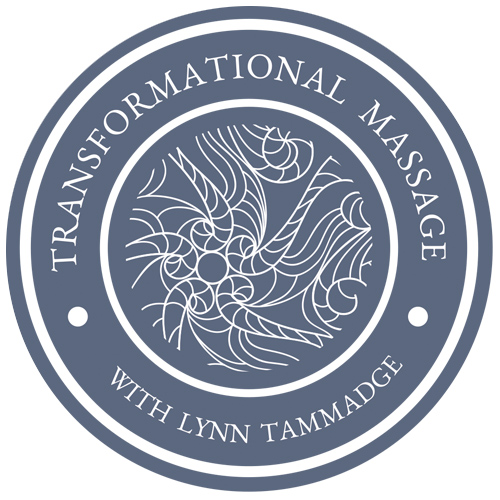 Working with the team at JG Creative has been an absolute pleasure from beginning to end. Everyone in the team is friendly, professional and efficient. They are also encouraging, understanding andpatient. It's been clear from the beginning who is responsible for which part of the process, but it's never a problem to approach anyone of the team for help. We've worked on a complete re-branding of my business and they have produced all my new stationery, as well as a new website. Throughout the process the team have always endeavoured to provide the absolute best value for money for me and my business, which is very much appreciated. The final results are just beautiful and are a true reflection of both myself and the service I offer. I have absolutely no hesitation at all in recommending JG Creative for your design and marketing needs.
---
Debbie Jackson, External Projects Manager, South Cheshire College and West Cheshire College
The only thing I regret about asking JG Creative to create a powerful brand to launch our workforce training project is not doing it sooner! Jo and her team are a delight to do business with. Not only is Jo very professional in all that she delivers; but her clever and smart take on branding our project has brought a value-added dimension we wouldn't have had without her creativity and ideas. 
Jo and her team have gone over and above to deliver a superb service demonstrating both expertise and efficiency to support the event management of the project launch and excellent marketing communications planning to complement the project deliverables.
I highly recommend JG Creative to anyone looking to take their business to the next level and it has been a pleasure to work with such a professional team of individuals.
---
Peter Ewan, Heelheadover Productions
My logo dates back to when I set the company up three years ago and I thought it time to give it a refresh. I approached Jo Grubb from JG Creative to see what could be done with my original design and to come up with some formal brand guidelines.

Jo and her team took my original design and with what at first glance looked like just a few changes made the logo look much cleaner. However on further inspection those small changes made a big difference. The changes were subtle but they worked.
JG Creative also created a full set of brand guidelines documenting two fonts, a set of logos and a colour palette.
What I found most impressive was how Jo kept me informed all through the process, gave me choices and ensured that I knew that it was my brand she was bringing to life and  that it had to work for me.
I would have no hesitation in recommending JG Creative for any design needs. They really live up to their brand as quoted on their website
"We love to really get to know who you are and what you stand for to make sure your brand tells the right story"
---
Ian Murray, BR Class 8 Steam Locomotive Trust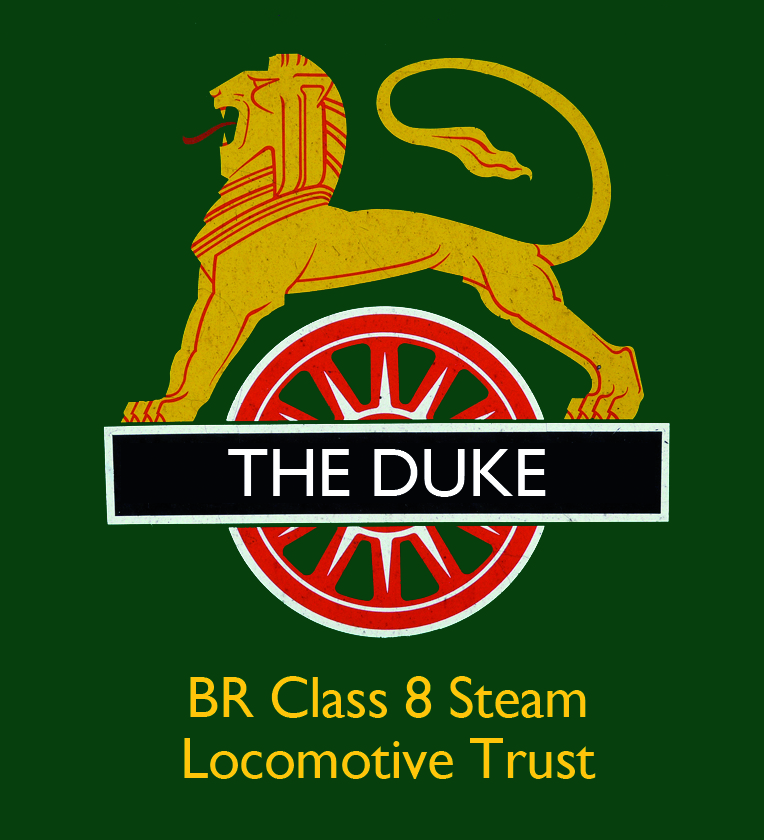 The membership leaflets JG Creative recently designed and printed for us have been flying off the shelves! 
We have started to generate new members from them and have just ordered a reprint to keep up with demand.
---
Gareth Williams, CEO of Construction Linx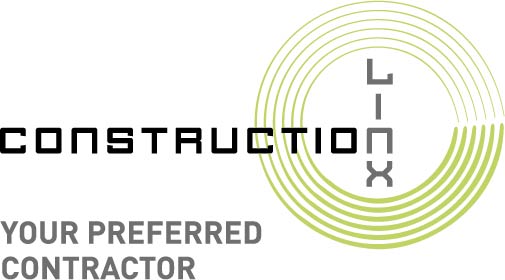 The work the JG Creative have recently produced has gone some way to contributing to our £700k increase in turnover in 2016.

The teams patience, knowledge and experience has made the task of our re-brand that much easier. When you take into account all of the leaflets, brochures, postcards, company wide business cards, website and of course the biscuit tin design Jo and Nicki have made it truly pain free! From initial designs through to amends they have worked with speed whilst delivering an exemplary service.
The simple clean lines and bright bold colours of the work they have produced looks exceptional to the eye and looks outstanding on paper. 
It is with sincerity and conviction that I strongly recommend JG Creative to anyone that asks (and even those that don't) knowing that the money I have spent will only prove to be an investment. 
---
Joanne Willcocks, Gardens By Design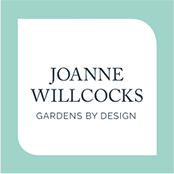 It's been an absolute pleasure working with JG Creative over the past few months and I can't recommend them highly enough.
Right from the start, Jo and Nicki took time to understand my business and what I was trying to achieve. Their professional and personal approach has meant the whole process from design concept to website implementation has been a seamless, timely and enjoyable one……..and I have a gorgeous new website and business flyer to prove it!
---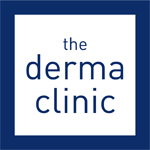 Lindsey Hockenhull, the derma clinic
The team at JG Creative have recently re-branded my beauty clinic. They took into account everything I wanted from the re-brand and came up with so many fantastic ideas. I'm delighted with everything they've produced and would have no hesitation in recommending them!
---
Pam Allen, PA Today 

I recently approached JG Creative to produce an item I could give to my clients, potential clients and business contacts to help celebrate my businesses 5th anniversary. After meeting with the business owner, Jo Grubb to go through ideas, within a week I received selection of suggested printed and promotional items. After deciding to go ahead with a desk pad, Nicki produced several design options for me to choose from. 
I am more than happy with my new promotional desk pads which my clients are delighted with. 
---
Nigel Keegan, Right Minds Clinical Hypnotherapy
I recently decided that I needed an eye catching leaflet to help promote my practice. Not knowing where to start,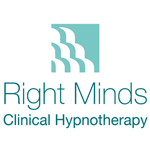 and knowing that Jo was the expert in this area, I asked her for some advice. Jo asked all the right questions and made me think of the message I wanted to get across, the image I wanted to project and the audience I wanted to target.
I provided JG Creative with some text and a rough idea of what I wanted included and they did the rest. Both Jo and Nicki knew exactly what I wanted and came up with an excellent choice of options very quickly. Along the way I had to get a suitable photo taken, and again Nicki was very helpful providing detailed guidelines for the photographer.
The end result is a leaflet that I am very pleased with and proud of. The whole experience was efficient and professional. I found them a real pleasure to work with. I would have no hesitation in recommending JG Creative to anyone wishing to produce an innovative, high quality piece of literature.  Thanks Jo and Nicki. 
---
I have never used a graphic design agency in the past, so I didn't know what to expect when I met with JG Creative to create my new brand.  From the start, I felt that all of my Christmases had come at once.  Jo listened intently to me talk about my vision and shared in my passion to build a strong identity for my company.
Her team talked me through a number of ideas and created a short list of brands for me to consider.  Any one of these could easily have been the final product and I would have still been incredibly happy.
On completion, I had an immediate emotional response to the final brand that had been created … and that cannot be captured in a testimonial. The final product, the level of support, the passion and investment in this piece of work from JG creative was beyond all of my expectations.
They say that you get what you pay for.  Don't tell JG Creative, but I got an awful lot more than that.
---
Gabriela Ehrlich, Global Head of Marketing & Communications, IEC
Thank you very much for the excellent work. It was really fast and painless and you translated our needs very concretely and rapidly into a very accurate infographic. Thank you.

---
Emma Harrison, Director of Public Engagement, Action on Hearing Loss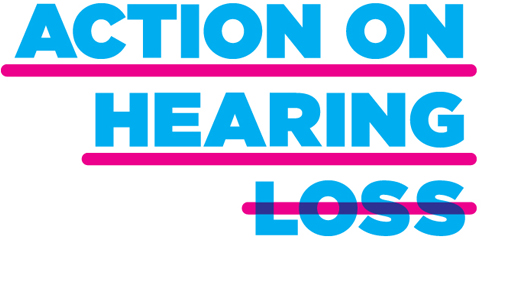 " I worked with Joanne on the rebrand from RNID to Action on Hearing Loss. Jo is one of the most creative talents I have worked with over the years; her passion and drive to deliver a great result for her clients is impressive. Jo is great at building relationships with key stakeholders to deliver projects on time and to budget. I can recommend hiring her. "
---
Max du Bois, Executive Director at Spencer du Bois Ltd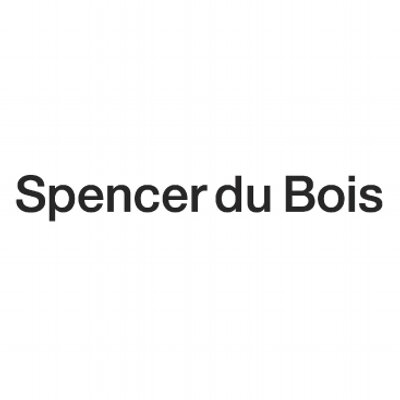 " I cannot recommend Jo highly enough. Jo has a rare insight into brand, she gets it, from research based or intuitive messages, to the highest execution in creative communications. Jo is a thoughtful and extremely clear thinker. She is well organised and, with a great sense of humour, huge fun to work with. "
---
Fiona Hought, Director at Matter Communications 

"Jo is a great designer. She is very personable, always flexible and delivers a superb job every time. Her thoughtful approach to communication and branding issues means that we can rely on her always to make sure our clients get the best results. I wouldn't hesitate to recommend Jo to anyone – she is a pleasure to work with."
---