For 2020 we bring you the A-Z of Brand.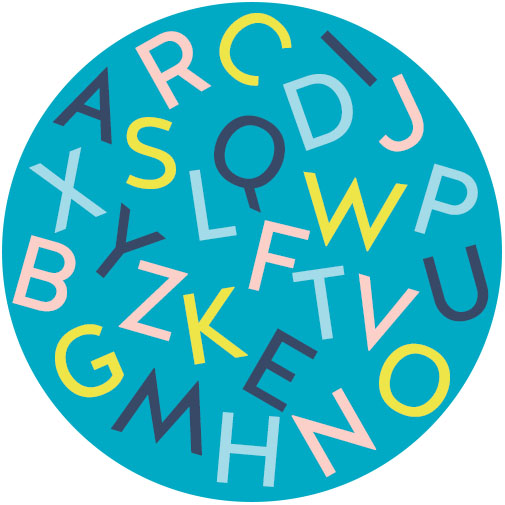 This will be a series of blog posts (26 in fact) covering the essential elements of brand, created to answer all the questions you've ever wanted to ask on the subject.
We send out our email newsletter every fortnight which features the blog and more! You can sign up at the bottom left of this page.
A is for Authenticity, a blog by Managing Director Jo Grubb.
'B' is for… coming 23rd January 2020.
---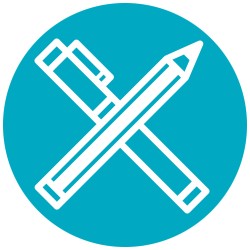 Last year we completed the A-Z of Design. You can now read the whole alphabet below!
A is for Audience, a blog from JG Creative Owner, Jo Grubb.
B is for Brief, a blog from Senior Designer, Nicki Francomb.
C is for Copywriting, a guest blog from Comma Sense owner, Lucy Jackman.
D is for Decisions, a blog from Marketing Manager, Alison Bowett.
E is for Everyone, a blog from Jo about design that's accessible for all.
F is for Feedback, a blog about how to give effective feedback.
G is for Guidelines, a blog from Jo with great brand guideline examples.
H is for Hierarchy, a blog from Nicki all about laying out your information.
I is for Infographics, a blog from Jo about visualising your data, with examples!
J is for Justification, a three in one blog from Nicki about manipulating text.
K is for Kerning, a three in one blog from Nicki about manipulating text.
L is for Leading, a three in one blog from Nicki about manipulating text.
M is for Materials, a blog to demystify different print materials by Marketing Manager Alison.
N is for New Media, what is it and how can you use it?
O is for Overthinking, find it hard to make a design decision? This is for you.
P is for Photography, a guest blog by Sarah Horton Photography on the importance of photography in design.
Q is for Questions, a guest blog by copywriter Lucy from Comma Sense.
R is for Responsive, a guest blog all about websites by Jez from Rare Earth Digital.
S is for Sign Off, a blog by Alison with a handy checklist.
T is for Timings, a blog by Jo giving you examples of timings for creating a brand, logo, website etc.
U is for Understanding, a guest blog by social media consultant Jemma Madden.
V is for Video, a guest blog by Peter from Healheadover.
W is for wireframes, a blog by senior designer Nicki.
X is for Xperiment, a blog about what's worked for us and what hasn't.
Y is for Yippee Moment, a blog by JG Creative owner Jo about how to generate ideas.
Z is for Zzzzz, a blog by senior designer Nicki tells us the importance of sleep in the creative process.

Christmas Gift Guide
Gift Guide 2018, our round up of gifts for the creative people in your life!

Extra Blogs
The power of networking, a blog from Jo about how to get the most out of your networking opportunities.
10 'must know' facts about GDPR, a blog by Virtual ROI
How to do a brand review, Jo takes you through the five steps of a brand review, that helpfully spell out B-R-A-N-D!