So why am I talking about family in our branding A-Z?
"Family branding refers to a marketing strategy that promotes a family of products or services under an umbrella brand. This is different from individual branding that promotes each product in a stand-alone fashion."
It's one of the things we get asked a lot when a client is starting a new business or is launching a new product, 'Should this continue to use my existing brand, which people know already, or does it need its own brand?' We also often talk people out of creating a new brand for an event, for example when we believe they should be using the one they've already established.
What are the options?
Example one – Virgin
A really good example of a strong brand family. They put brand first, regardless of the product and the sector. This works well for them because the audience for each brand is very similar and are reassured by the name, having used products or services from other companies in the 'family'. They can board a Virgin train while talking on their Virgin mobile, thinking about their Virgin holiday or listening to their Virgin music purchase all bought with their Virgin money card and nursing a hangover because of their Virgin wine indulgence the night before! They have 99% brand awareness in the UK through this strong and consistent family structure. The down-side is that if a person has a bad experience with one company, or there is negative PR they could transfer that feeling to all the companies in the family.
Do you know how many Virgin companies there are? I was shocked! You can find the answer here.
Example two – Kelloggs
This brand gives each of its products it own unique name, look and feel so that they appeal to their target market (know as sub-brands). Try giving a kid fruit and fibre instead of coco pops and you'll know how important targeting is! Kelloggs still has high visibility on all the packaging, with the 'parent' logo the dominant message, followed by the product branding. This is really important in this sector when 'copy-cat' branding is rife. Do you remember the campaign 'If it's not Kelloggs on the box, it's not Kellogg's in the box'? The Kellogg's brand enables them to associate similar brand values like 'quality' and 'tradition' across the range, while also allowing the unique brand values of 'fun' or 'health' to be associated with individual products. This is a flexible but more expensive route as you have more brands to manage and promote.
Example three – Unilever
This huge brand puts itself secondary to some of the World's biggest brands that it makes. I'm guessing you've heard of Ben & Jerry's ice cream, Dove body care, Domestos bleach, Hellmann's mayonnaise, PG Tips and many more. But did you know they were all made by the same company? Each product line operates like an individual brand with its own target audience, values, messaging and look. A lot of them are aimed at completely different audiences and sit in very different categories. Unilever launched their current logo in 2004 and it's becoming more well known now as they realise the benefits of having some awareness of a parent brand for their products. You can find out more about their logo and its meaning here.
What's right for you?
But how do you know which route to choose? It's a decision that you should think about carefully because it always has pros and cons. The most important factor to consider is audience. If the new product/service/event your launching is for a similar audience that already knows your current brand, then why wouldn't you use the existing brand? But if it's a different audience, or if you want to make it clear this is different to the current offering then a new brand might be the right decision, if more expensive both initially and in the long-run.
If you've got a challenge like this do give me a call. I love this kind of thing!
You can read more about 'Family Branding' (or Umbrella branding) here.
Now read G is for Guidelines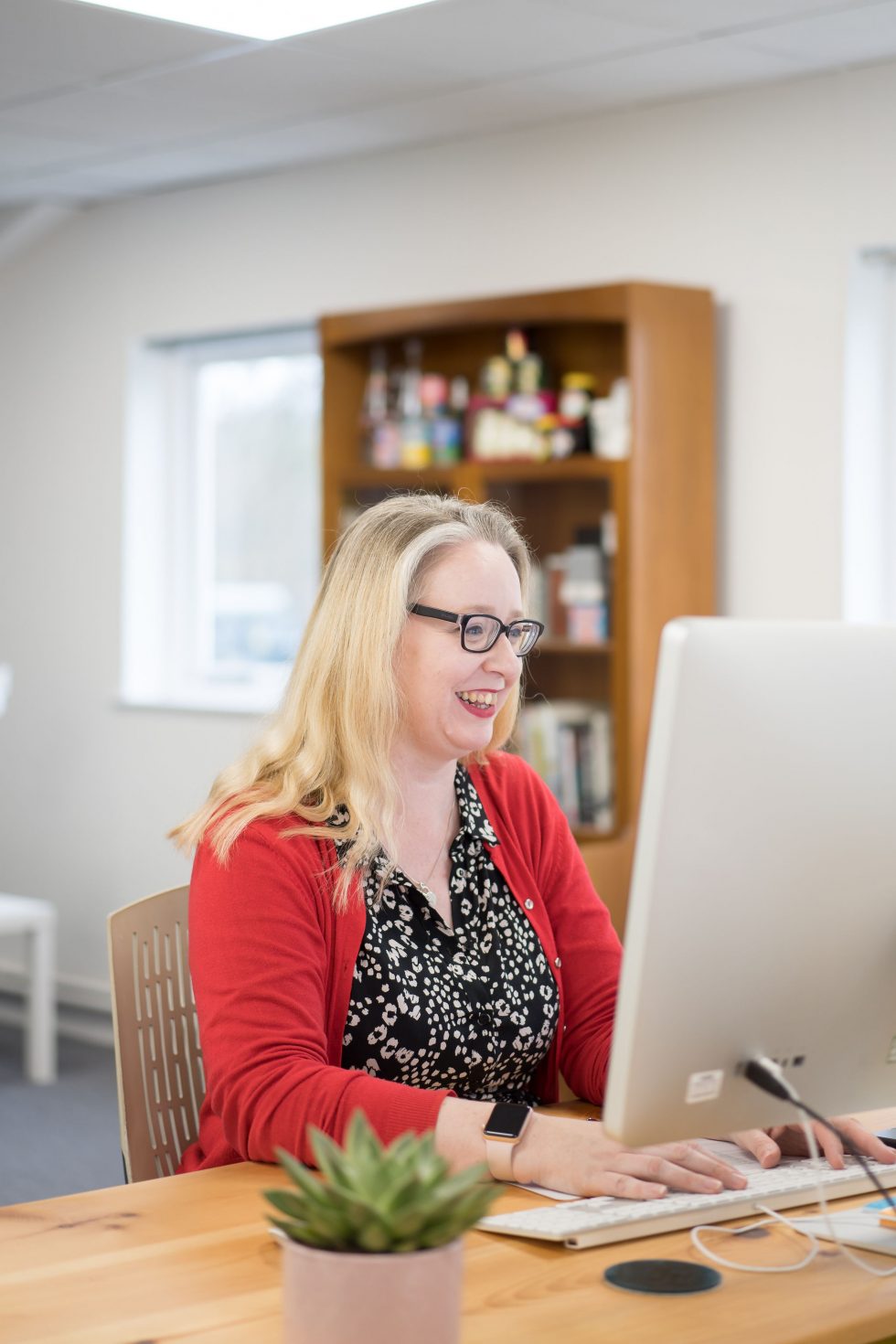 Jo Grubb
Managing Director, JG Creative
jo@jg-creative.co.uk
01270 626624