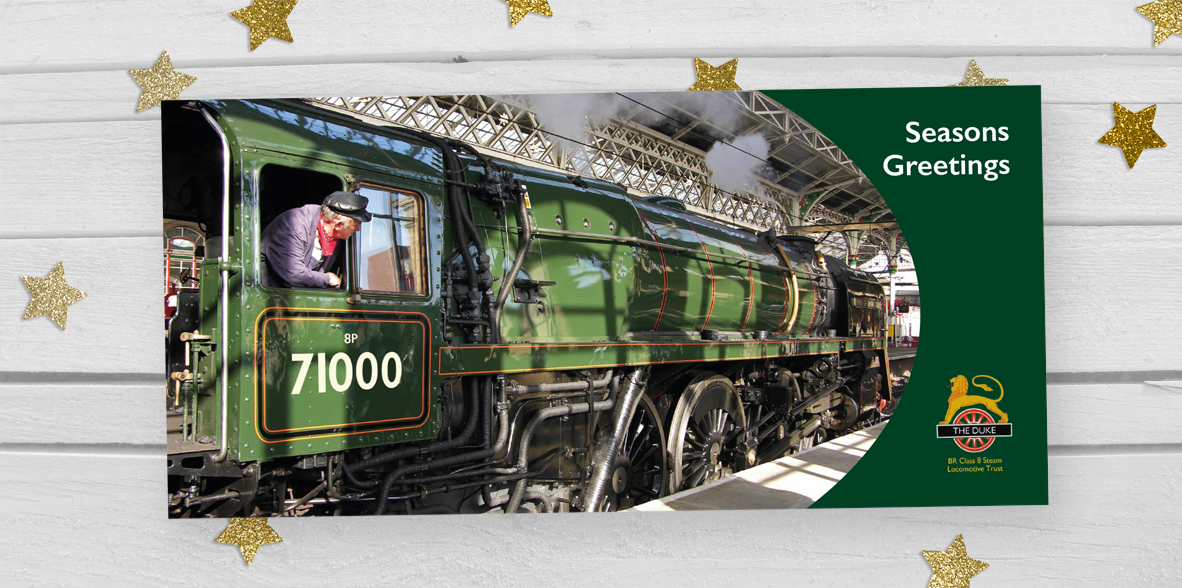 In 2016, we produced Christmas cards for the charity The Duke Locomotive Trust which had a huge impact for them. Ian Murray, Membership Principle told us:
"A Duke Member recently wrote to me to say that he had been on the platform when the photo we used in the last Christmas card had been taken, and that [on receiving the card] he had instructed his bank to quadruple his monthly subscription! The power of personalisation!"
The 2017 Duke Christmas card has been designed and is ready to send to print!
It's not too late to organise your Christmas cards. Prices for design depend on your requirements, but the print can cost from just 12 pence per card. See prices below.
Example price for an A5 cards with envelopes, printed full colour with gloss laminated front on 350gsm paper
100 for £38.50
200 for £51.20
300 for £62.50
400 for £78.40
500 for £84.00
1,000 for £120.20
Costs are all ex VAT but include delivery.
Note – we only print cards that we have designed.
To discuss your Christmas mailings give us a ring today on 01270 626624